We have a set of telecommunications solutions for all technologies (all-G)
We have a set of telecommunications solutions for all technologies (all-G)
USSD multi-vendor and multi-service platform, which provides multi-level customization of services. It can integrate with the cloud and with IMS via the USSI-to-SS7 functions.
Robust solution that includes FDA, stor-and-forward and manages the SMSF-IP-SM-GW and RCS-GW. It also offers a Diameter billing module and supports both ITU and ANSI standards.
Modular set of Roaming services with smart home routing, traffic control. Welcome SMS, number correction, etc. It is our solution par excellence to optimize and make roaming profitable.
It allows the automatic, remote or on-demand provisioning of subscriber profiles on eSIM cards. Offering operators the launch of VoLTE, ViLTE and RCS services for a wide range of devices.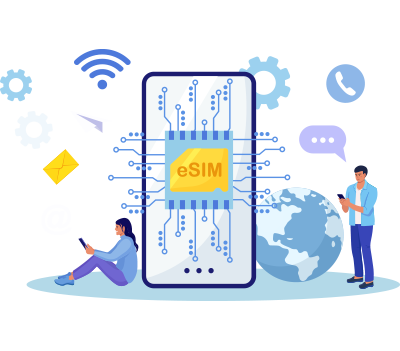 Interested in learning more?
We support and consult our clients to enhance and take their businesses to the next level.
Contact us
Do you want to discuss a project you have in mind?
17501 Biscayne Blv. Suite 500 Aventura, FL 33160